cab magazine

editorial design
2021

An eclectic editorial journal of skateboard culture and stories.

Focusing on the memoir and reminiscent feelings of skate culture, cab magazine

conveys these stories in a dynamic contemporary manner. It is an experimentative visual exploration of familiar skateboard visual culture and themes.

designed by David Ngo creative advisor, Paul Sych
The initial theme/subject matter was a mix of Streetwear and Skateboard culture, but the streetwear portion was cut due to amount of skate content and photography. However, the end product kept the initial minimal yet eye-catching design system that was pitched. The initial name of the magazine was going to be darkslide (a skate trick), however it was changed to cab (a less edgy skate trick) magazine to match the overall tone of the magazine.

A competitive analysis on other skateboard/streetwear magazines was completed to better understand the target audience.

The magazine features a series of photos I shot at Ashbridges Bay Skatepark over the course of a hot September weekday. Even though I didn't know any of the skaters there, they were all happy to let me shoot and interact with them. It was a super fun time getting to know the skaters, seeing them all try to land their best tricks because they knew it was going to be photographed.
How It All Started - r/oldskaters
u/tahongchipsahoy
u/SeeMyThumb
u/jman4220
u/[deleteduser]

On The Run With No Way Out - r/skateboarding
u/dennyfader
u/Blowmark

You Gotta Send - David Ngo

So I've Started Skating Alone A Lot Lately - George Poulos
Retrieved from

https://

www.youtube.com/watch?v=6kMCOGSgS-w

.
Competitive Analysis
Photoshoot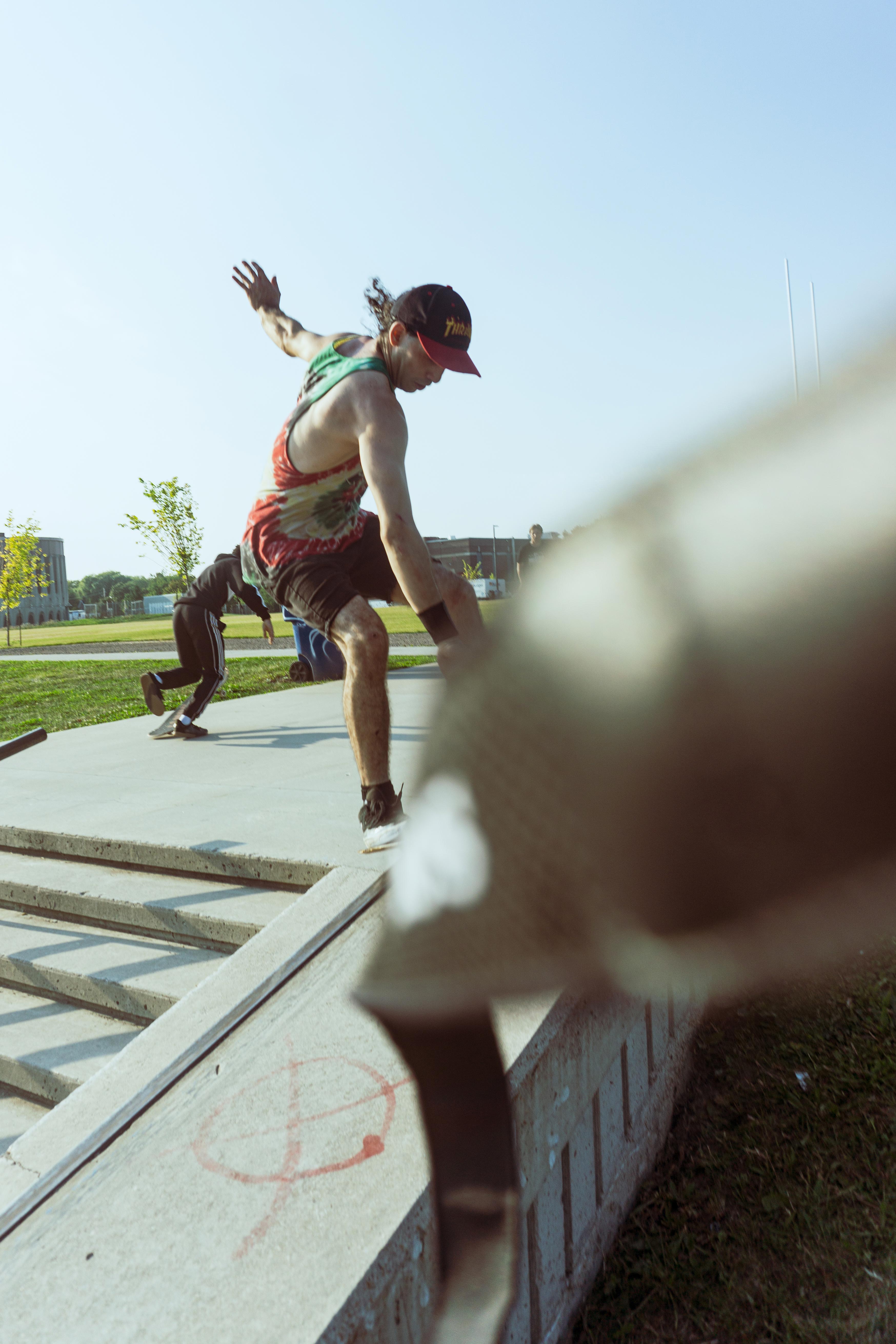 Process
Draft Spec Board
Rough Layouts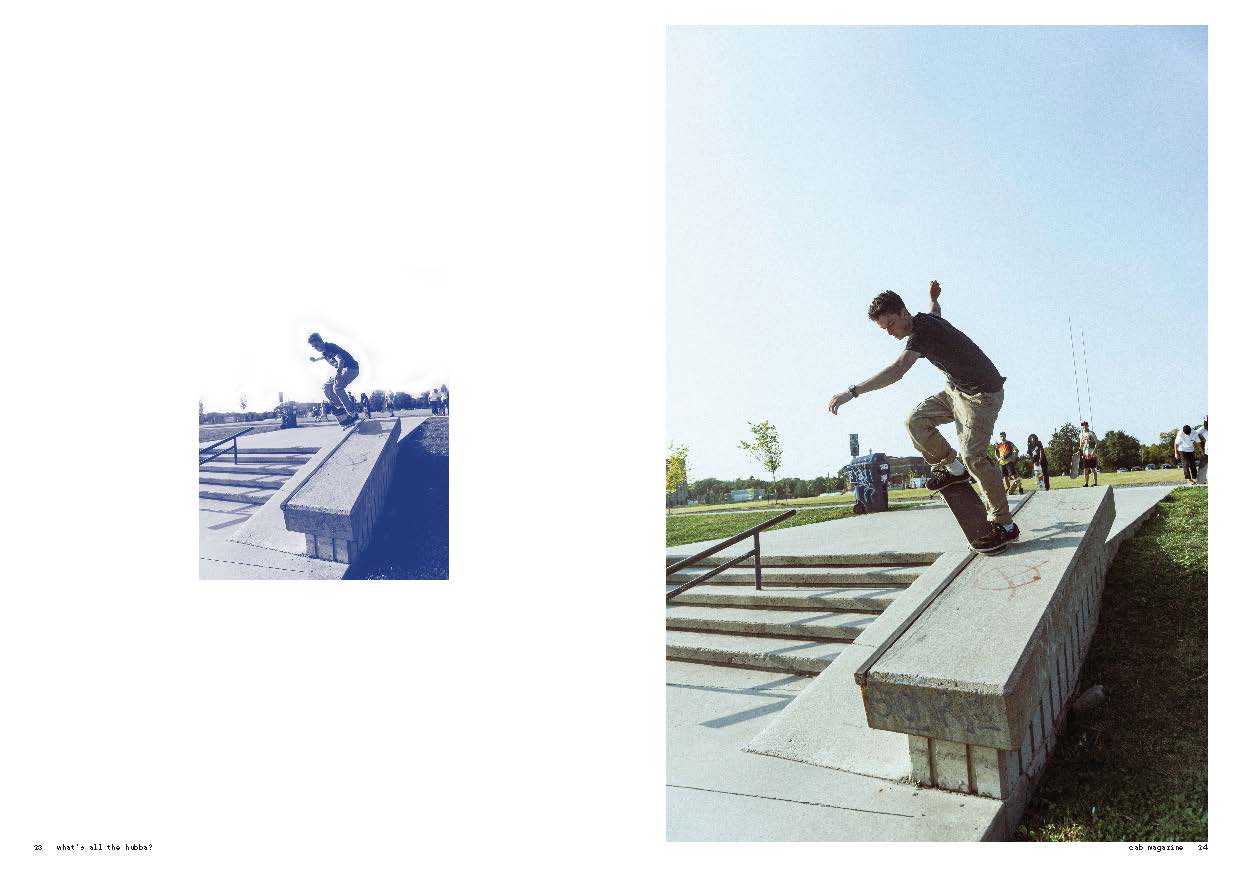 Printed and kettle-stitched by hand.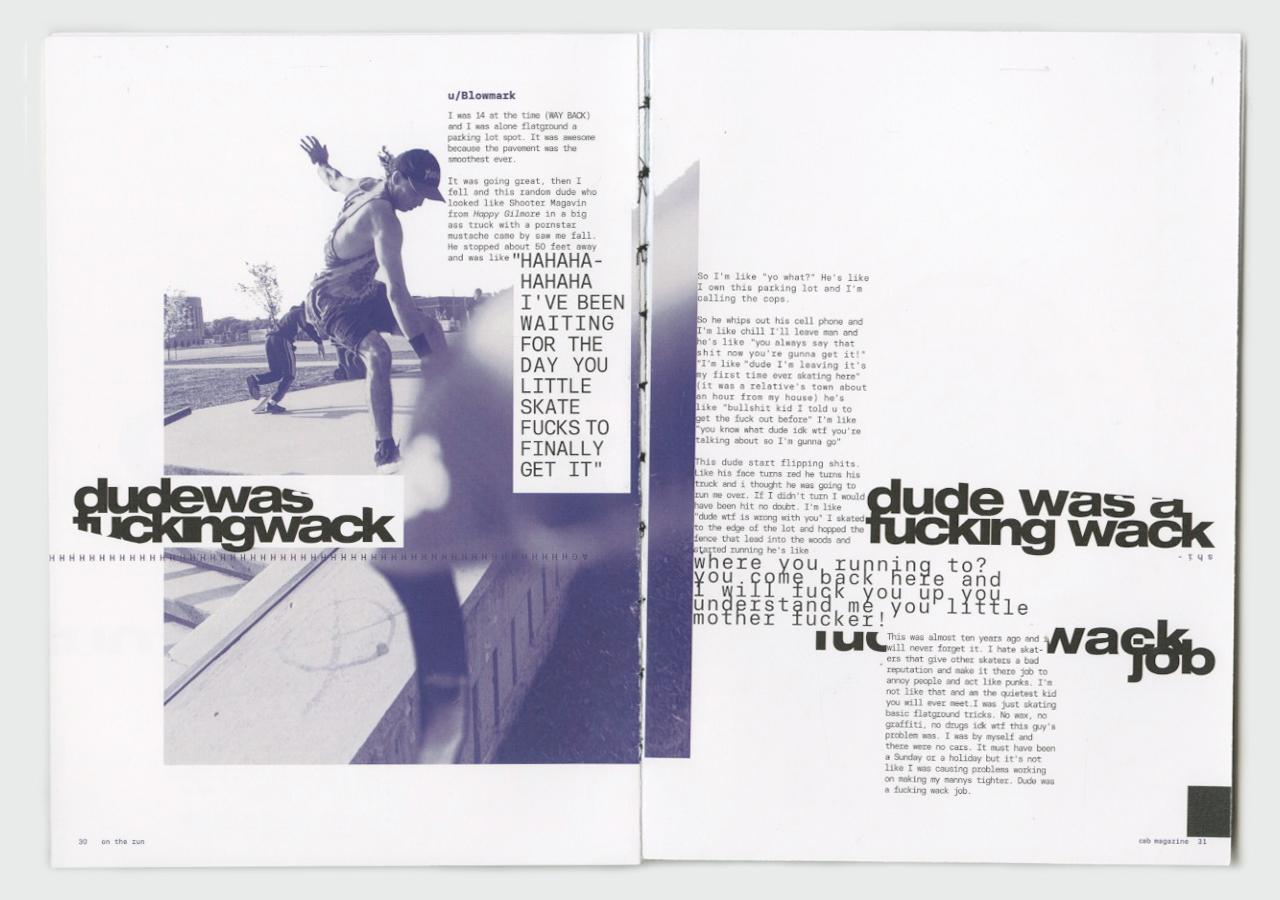 Inspired by Japanese Fashion Magazine FRUiTS, editorial designer Sunny Park, and Elephant Magazine