Medipal
UX/UI | User Research
2020 — 2021
Case Study - A personal medication organization app concept in collaboration with designers
Zainab Alavi
,
Maria Guna
,
Lian Sin
, and myself. Exploring user-centred design methods and techniques, we developed an intuitive user experience utilizing comprehensive research and user feedback.
A four month group case study on developing a mobile solution to managing medicine. Alongside my team members, we conducted research, developed a visual system, developed prototypes, conducted user interviews and testing.

The process followed four main phases including: a PACT analysis, a system requirements chart, user personas, wireframing, moodboards, interviews, testing, prototyping, and iteration.

Keeping track of your medicine can be difficult. Many people find it tiring and overwhelming. MediPal aims to help by providing a digital solution that is convenient, organized, and easy to use.

The key features of MediPal include the ability to keep track of multiple medications and supplements, to set scheduled reminders, and to access and update medicine information.

Key Contribution:
The main feature I worked on was the Medicine Database feature. Creating wireframes and prototypes of all possible search methods, information display, and adding the results to a user's virtual medicine cabinet.



*full documentation available upon request
phase 1

PACT Analysis
Benchmark Analysis
System Requirements Chart
System Map
User Interviews
User Personas
User Scenarios
phase 2

UI Research
Low and High Fidelity Wireframes
Visual Compositions
phase 3

User Testing Plan
Objectives, Tasks, and Scenarios
User Testing and Synthesis
Prototype Iterations
phase 4

Style Guide
Final Prototype
The main goal of this phase was to outline what features were needed/valuable for our target audience, to lead us to create a solid solution to managing medicine.

Each member conducted two user interviews, for a total of eight unique answers to synthesize. We worked together on each of these tasks and distributed work evenly.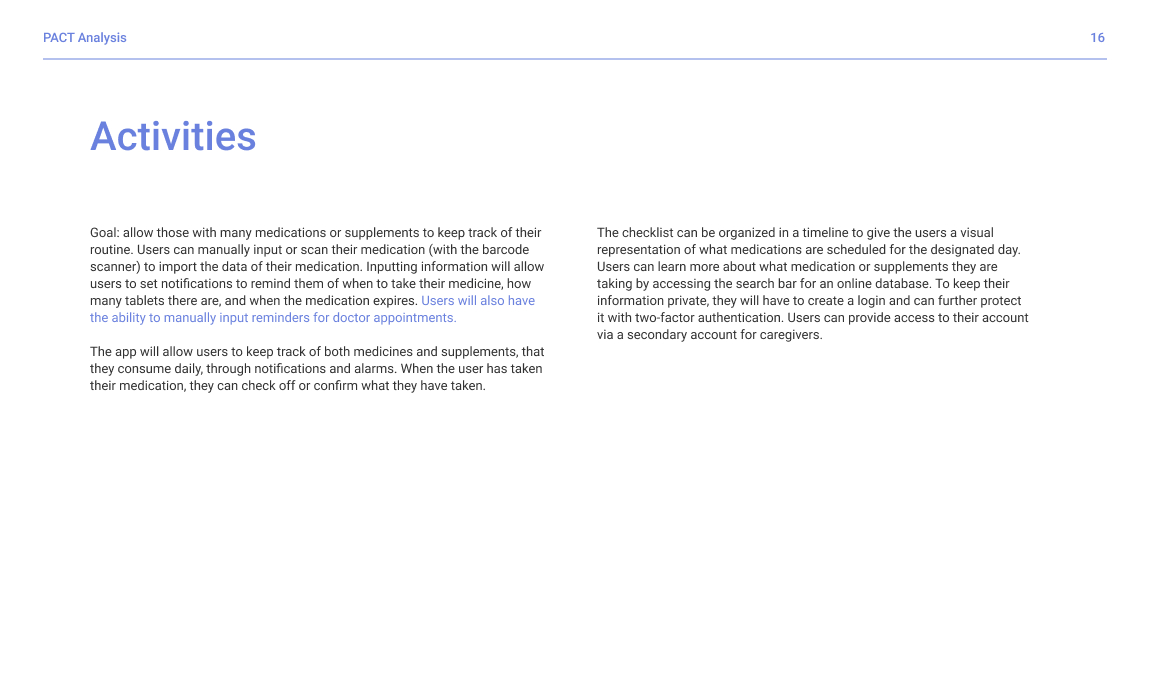 Phase 2

During this phase we created wireframes for each of our key features, using our research to inform the visual styles and interactions.

Each member was assigned a main feature to wireframing, visual comp, and prototype.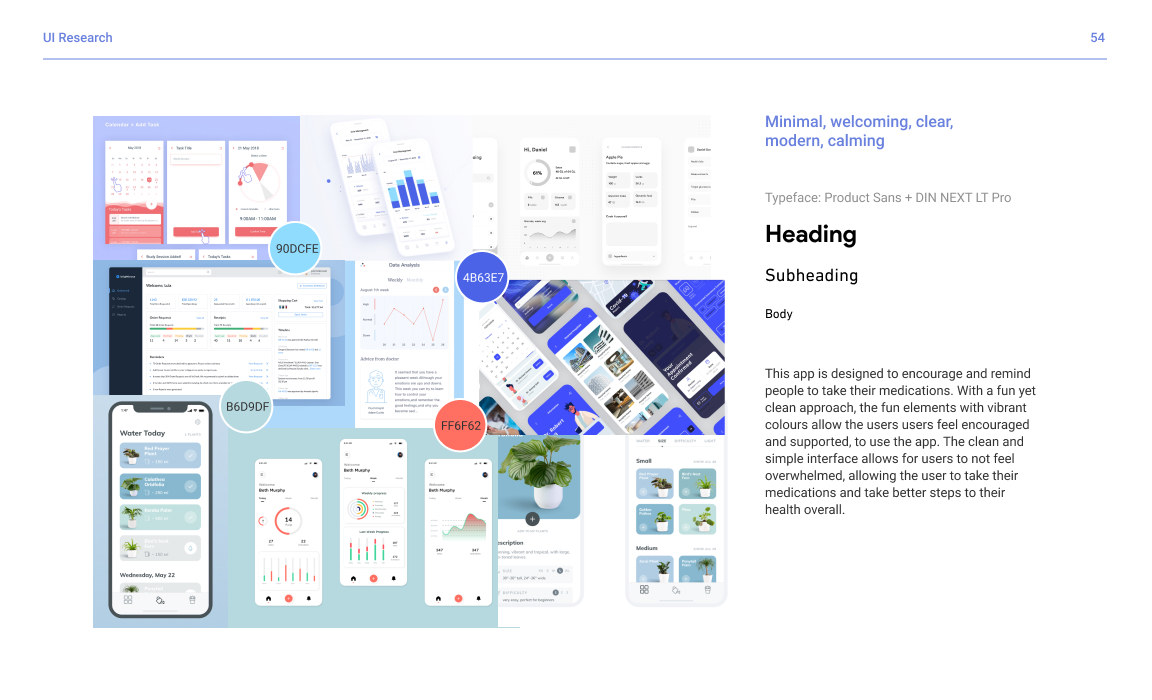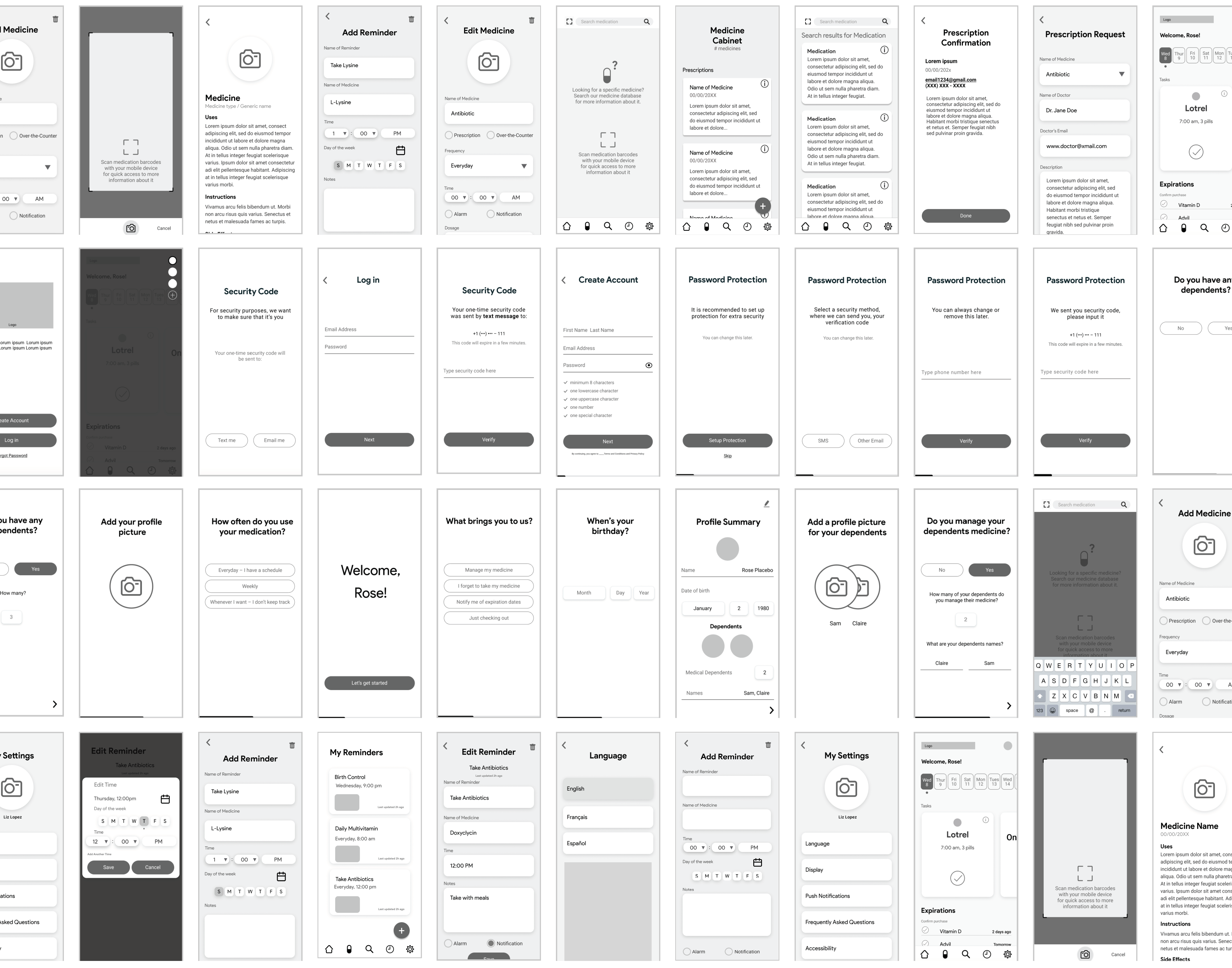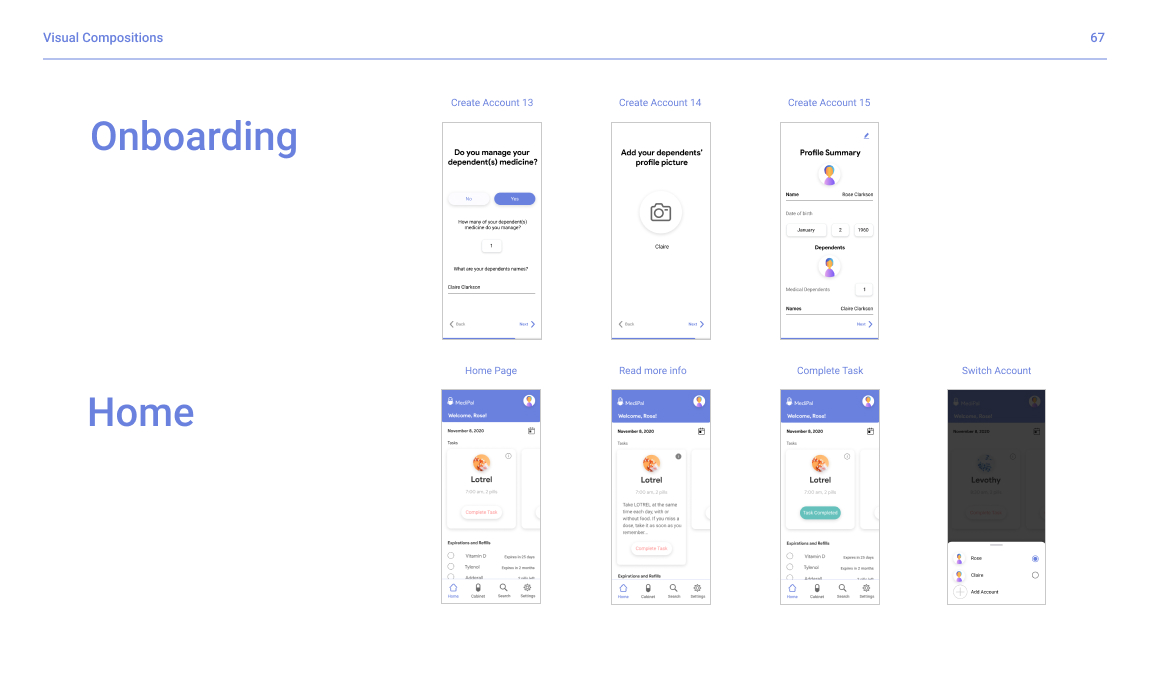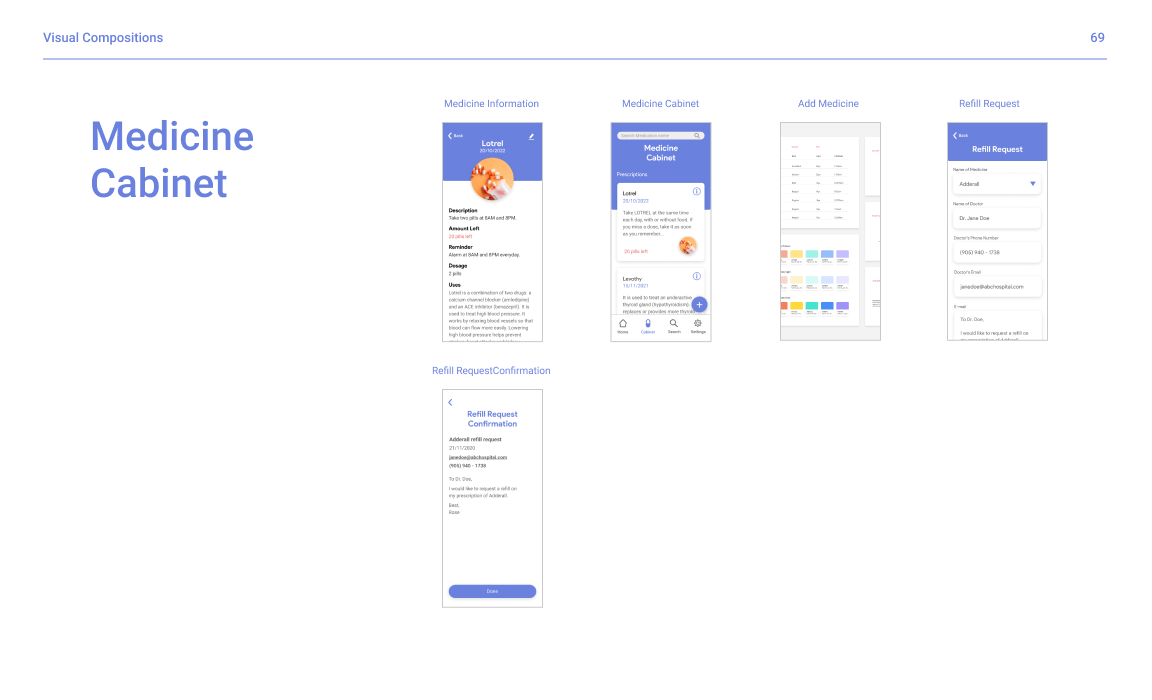 User Testing

During this phase we formulated a user testing plan, and conducted user tests. Using the results of these tests we then made iterations/revisions to increase the usability and accessibility of the app.


Style Guide
Final Prototype